It seems you're all being a bit creative this month, which is fantastic to see!
Andrea wrote in asking if she could have a Snakes & Ladders template to make her own version with more countries for Where are you from?
So here you go!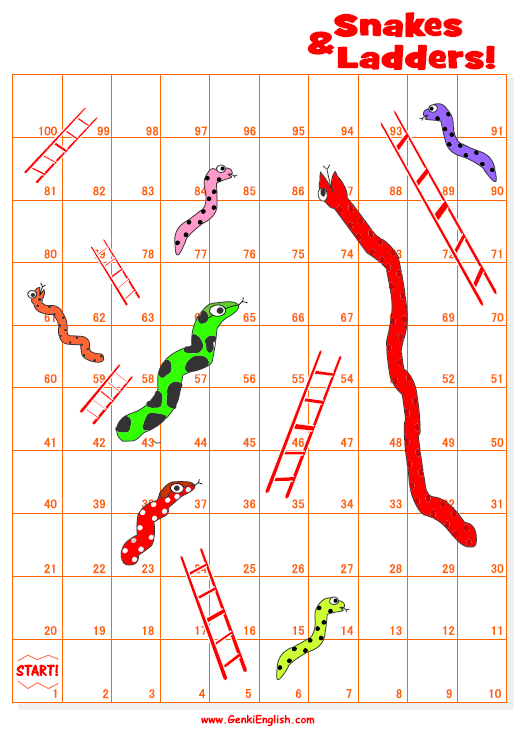 Ninja Tip:  They also make great activities for the kids to draw their own Snakes & Ladders game using the words and phrases they've learnt so far.
Ninja Tip 2:  You can also make giant Snakes & Ladders games using A4 flashcards.  The kids love those.
Or if you'd like your Snakes & Ladders premade you can find many of them here (along with a video on how to play it) or on the side bar of many of the lessons in the curriculum.
Enjoy and if you decide to make your own version using a computer, please do send them in to share with everyone!
Be genki,
Richard
P.S.  If you happen to know anyone with Flash skills, I am currently looking for an assistant to help make up worksheets like these for all the vol. 13 themes!
Press the "+1" button if you like this!
Comment Competition:
Every month I'll select a random comment to win a Genki English CD of your choice. Comment a lot and you have more chance of winning.